JUTAS stands for Japan Unique Technology for Agricultural Service.
JUTAS is an agricultural consulting company, committing for increasing agricultural production and efficiency as well as for making contribution to the global food security.
Current agricultural practice is heavily relying on cumulated experience of traditional farmers. JUTAS believes an introduction and an integration of science and technology to the current farming practice create synergies for an improved farming.
Our service is to provide scientific supports to you and assist 21st-century farming.
Our Service
Members
[COO&CTO] KURAI Tomohiro, Ph.D.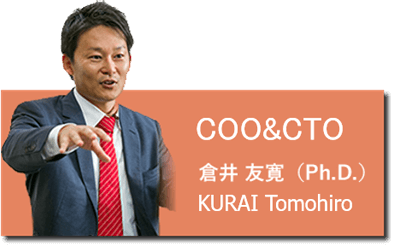 Tomo leads JUTAS and advices clients on a broad range of agricultural operations and strategic engagements. He is a Co-Founder, COO, CTO and managing director of JUTAS. As a core member of JUTAS leadership team, Tomo directs strategic direction and policies on JUTAS.
In 10 years+ career and experience, Tomo has worked in wide range of countries including Japan, India and Vietnam. Throughout his career, Tomo has brought innovative agricultural solutions to increase profitability of farm operations. However, his solution and contribution to clients are not profit oriented, but also focuses on long-term, sustainable and demand-based, which enables clients to continue maintain their business after JUTAS involvement is successfully completed.
Prior to starting up JUTAS, Tomo worked in agricultural research at the International Crop Research Institute for the Semi-Arid Tropics (ICRISAT) in India and in agricultural policy at the United States Department of Agriculture. Tomo holds Ph.D. in Crop Science from the University of Tokyo.
[CLO] FURUKAWA Hiroki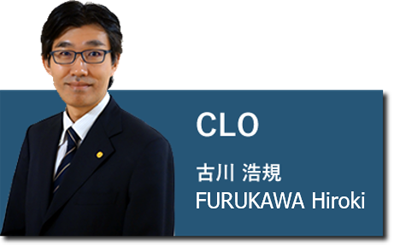 Hiroki as a Co-Founder and Chief Legal Officer (CLO) of JUTAS provides legal counsel to both JUTAS leadership team as well as to our clients. His legal guidance is critical for both JUTAS and our clients to mitigate risks and protect brand images and reputation. Hiroki's legal expertise and knowledge supported by 20+ years of experience brings legal strategies to JUTAS and our clients, which supports and enables to align legal priorities to our business strategies.
Hiroki has extended his multidimensional capability and legal knowledge to run a trade business of alcoholic beverage from/to Japan. Hiroki will serve as a perfect consultant for regulatory advice if you seek for a trade opportunity to Japan.
Prior to starting up JUTAS, Hiroki served as an Associated Professor at the University of Electro- Communications. Furthermore, Hiroki runs an administrative scrivener office as a certified "administrative procedures legal specialist".